ABOUT US
We are a team of comprehensively certified Pilates teachers. We have studied under different Pilates schools/ methods like Dianne Miller's, Michele Larsson's, Stott, BASI (Body Arts and Science International), Ron Fletcher, Polestar Pilates, Balanced Body and Body Harmonics. Having such a wealth of knowledge has made us this unique and cohesive team, where each strives to bring her own outlook and experience to enrich both her fellow teachers and students.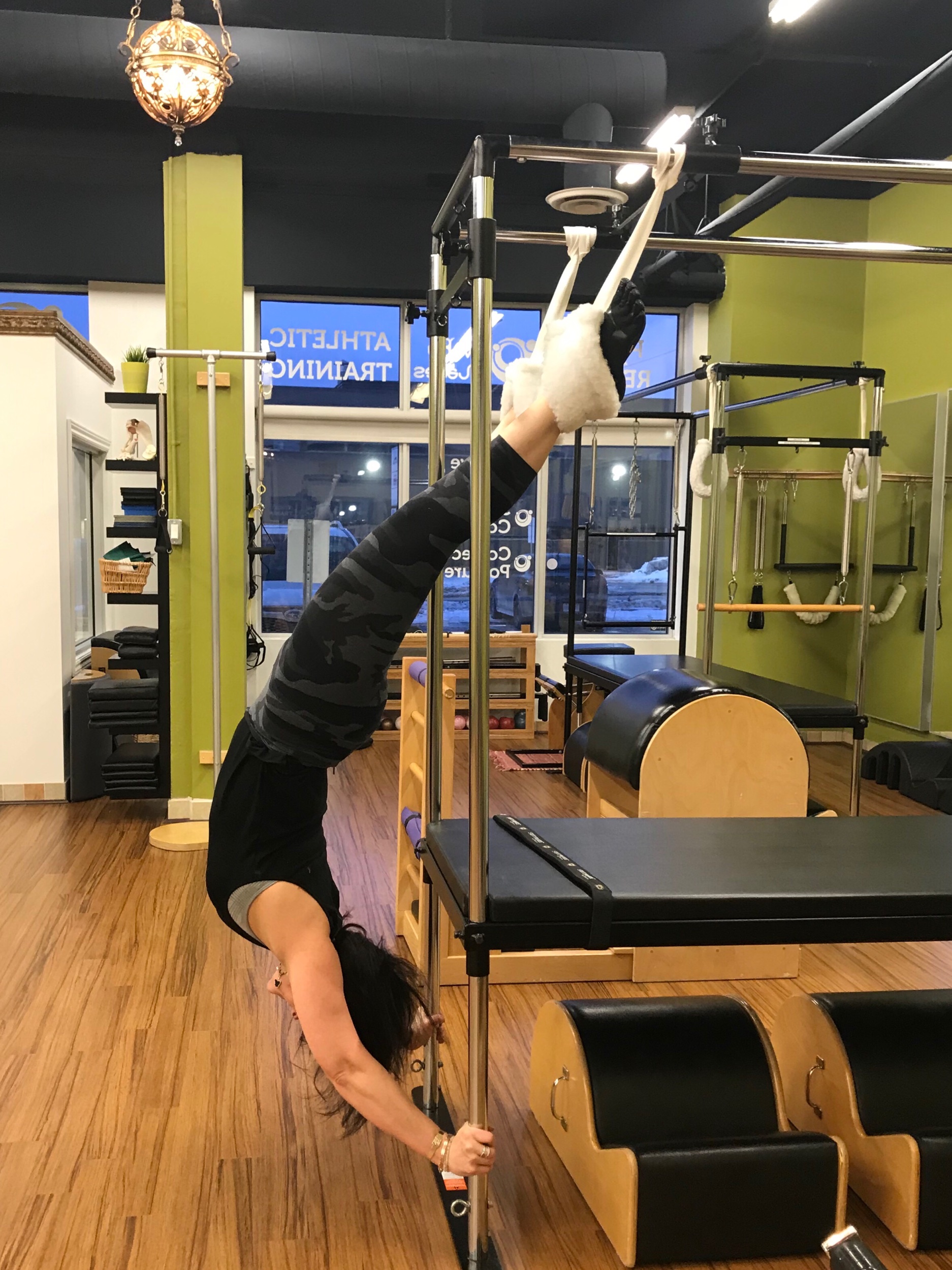 I'm the owner and president of the Studio. I'm a BASI® Certified Pilates Teacher with an advanced certification in Post Rehab: Injuries and Pathologies. I'm a MAT® – Muscle Activation Techniques Certified Trainer, a TRX Certified Trainer and a Certified Urban Poling Instructor. In addition, I have recently acquired an Associate Certification in Osteopathy.
After a very successful career in High Tech, I have finally found my passion in helping others feel good about themselves. To me, Pilates is not just a form of exercise, it's a way of life. It is you being in control of your body and your mind; it's you connecting deep with yourself; becoming stronger, fearless, limitless and full of vigor for life. I invite you to take control and strive for a higher quality of life. As for us, it is our purpose to help you through that journey.
The greatest compliment I heard was that from a couple of client friends who, both, have extremely stressful jobs and demanding family lives. They said they have noticed that when they left the Studio after class that they engaged in deep conversations about life; not work, not daily stresses; just pure life.
I love how our classes make people feel. This Studio has become my sanctuary and I hope you will find it yours!
Pilates is an essential part of my life. It has given me increased strength, flexibility and joy. Through my ongoing learning path and by teaching others I better appreciate the body-mind connection. I draw upon the teachings of Joseph Pilates and study the modern interpretations of his work, and that of others, as I continue my personal journey.
Certifications:
Qualified Fletcher Pilates® Teacher following successful completion of the 750- hour Comprehensive Program recognized by the Pilates Method Alliance (PMA)
PMA®-NCPT (Nationally Certified Pilates Teacher)
ELDOA (longitudinal osteo-articular decompression, certified by Rucsandra Mitrea/Legacy Sport & Wellness Centre (Dallas TX) under authority of Guy Voyer, DO, for Level 1 (2015), Level 2 (2016) and Level 3 (2017)
With over 15 years teaching fitness in various forms I had heard about Pilates but I did not try it until 1999 when I was informed I required a knee replacement. Staying fit, being active has always been an essential part of my life so I had to find something I could still do without further damage to my knee.
I started Pilates mat classes with Kathy Bond from the Saskatoon Pilates Centre, Saskatoon, SK and I was hooked.
I loved the way it made me think about how I moved and to find different muscles from the ones I usually wanted to work with – it was mentally and physically hard work! . I knew I had found a form of exercise I would be able to do for years in spite of my damaged knee.
Certifications:
SPRA (Saskatchewan Parks and Recreation Assoc.) Fitness Certification (1989 – 2004)
Can-Fit-Pro Fitness Certification (2004 – present)
Mat Initiation 101 course through the Physicalmind Institute in June 2002.
Pilates Comprehensive Certification by Core Dynamics Pilates, Santa Fe, NM, with Michele Larsson (mat and equipment). Completed Nov 2005.
PMA®-NCPT (Nationally Certified Pilates Teacher)
I first studied the New York style Pilates with Pilates Instructor Deja Griffith in Montreal. In 2002 I certified in Mat with Structural Studies Institute run by the Pilates instructor and Osteopath Rosemary Geist. I then made it a priority to find a Pilates instructor training program that was to have a comprehensive program including all the Pilates equipment training in addition to the Mat training yet also respected the original Pilates philosophy of mind and body. Core Dynamics Pilates, a comprehensive teacher training program based in New Mexico met all of my requirements. Michele Larsson, the founder of Core Dynamics was trained by Eve Gentry who learned directly from Joseph Pilates. In 2003 I was fully certified to teach Pilates Mat work, Reformer, Chair, Cadillac and Spine corrector classes.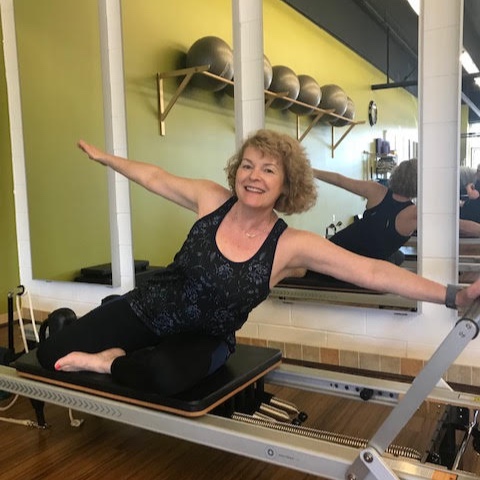 One of my favourite quotes from Joseph Pilates is
"Change happens through movement and movement heals"
Working as a registered Physiotherapist for over 35 years I have always used exercise as part of rehabilitation. Pilates provides a wonderful balance between strength and flexibility, stability and movement on a way that involves the whole body.

My Pilates journey started in 2017 at LiveBy Pilates and I completed the requirements of the Basi Comprehensive Pilates Teacher Training this year.
The teachers at LiveBy Pilates have been a great source of knowledge and inspiration and I look forward to many more years of learning with Basma and this wonderful team.